How Your Law Firm Can Benefit from Google's New Mobile Search Design
Google has rolled out several changes to the mobile search results page.
Users can search more easily using various tools to get relevant results for queries.
The results page is getting a makeover to include text, images and video in the coming months.
At Google's annual Search On conference on September 28th, the company announced some important changes to how it displays search results on mobile. The updates reflect the growing tendency of users to "search and explore information in new ways."
Google emphasizes visual search, with more integration of images and videos. The popularity of Instagram and TikTok among younger people as sources of information underscores the importance of having accessible, interactive content at users' fingertips. Google VP/GM of Search Cathy Edwards said the company is "pushing visual search to be more natural than ever, and helping people navigate information more intuitively."
The refreshed mobile search experience is available in the Google app for iOS and will eventually roll out to every phone and browser. We reached out to Google for more details, but they did not comment.
Google's changes to the organization of mobile search results present new opportunities for law firms. Lawyers can use new mobile search design features to reach potential clients and thrive in an increasingly visible online landscape.
Search Tools Shortcuts
Search engine users typically type a text query into the search box. Google, however, offers many other ways to search for information, such as translating text with your camera, humming with the microphone, identifying music, shopping from screenshots and more. For example, the recently introduced Multisearch feature allows users to search using an image and add text to it.
Google has introduced shortcuts to some of its useful search tools. Tappable shortcuts are placed below the search box, highlighting search methods that users may have overlooked in the past. Users no longer need to type in the perfect set of keywords to provide their desired search results.
Law firms can take advantage of the shortcuts feature by recognizing that images themselves are keywords. Attorneys can create more visual content with the knowledge that prospective clients may be searching with images instead of just words. Some examples include infographics showing types of birth injuries or X-rays of common car crash injuries.
Results in the Search Bar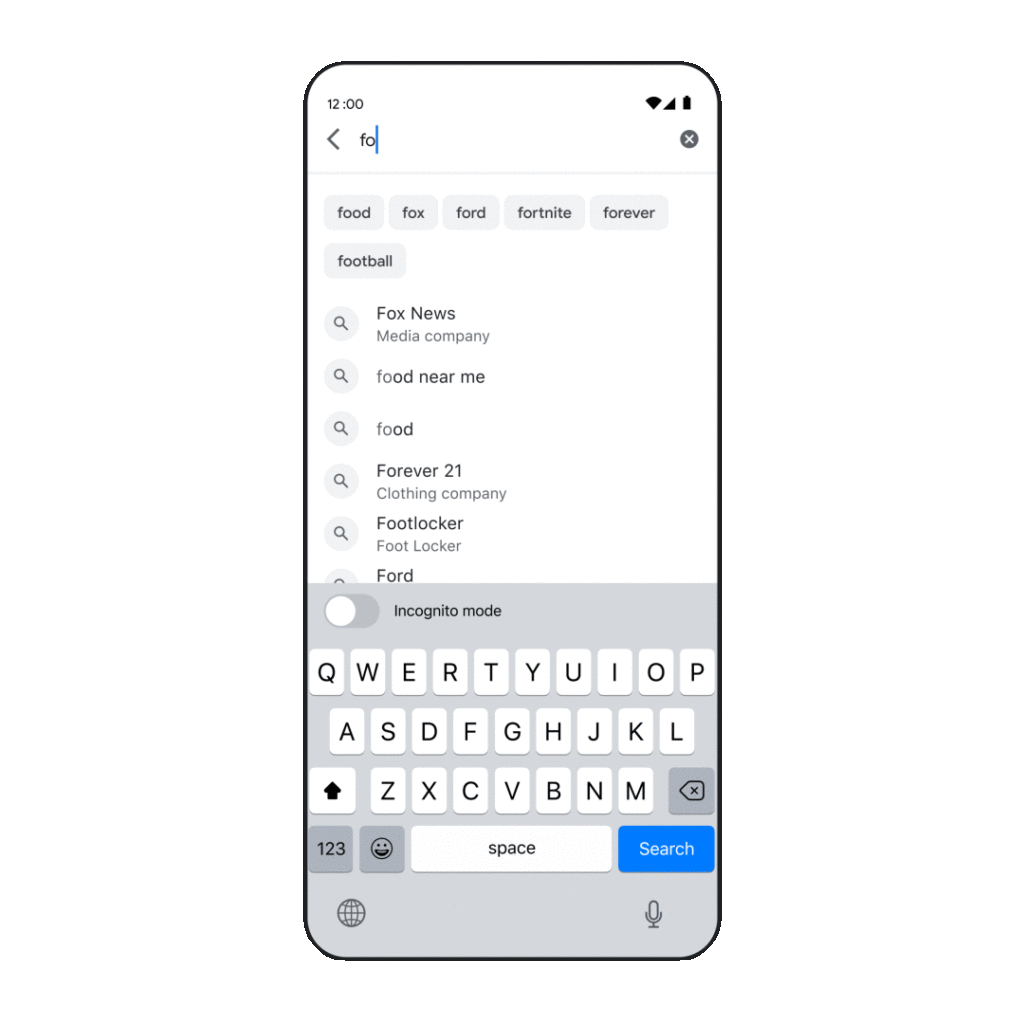 Google's updated mobile search experience aims to be faster and more intuitive by expanding the current list of autocomplete suggestions. When users start typing in the search box, the search engine will display topics or keywords before submitting the query.
Additionally, Google makes it easier for users to find the most relevant results. Google will offer recommendations for refining a query via buttons below the mobile search box. For example, a user researching a travel destination may be presented with sub-topics such as weather, history, events or things to do.
As Google rolls out this feature in the coming months, it will help potential clients refine their search for a lawyer. When a user types "attorney" into the search box, Google may encourage them to make the query more specific by suggesting different types of law firms such as a law firm of family or a medical malpractice attorney. The feature will help law firms get more relevant clicks on both organic listings and paid ads.
Google Web Stories
One of the most exciting elements of Google's focus on visual content is the integration and evolution of Google Web Stories. Web Stories are similar to the slideshow format of PowerPoint presentations. Law firms can use this versatile mobile medium as part of a strong content plan and SEO strategy.
The interactive and visually appealing format of Google Web Stories gives lawyers an engaging way to help users understand complex legal issues. For example, a personal injury attorney might use a Web Story to explain the lawsuit process to potential clients or share things to do after a dog bite. Each slide can explain a step in the process, such as seeking medical attention, getting the dog owner's contact information and contacting a personal injury attorney. The Web Story may also include a video from one of the law firm's attorneys.
Integration of Text, Images and Video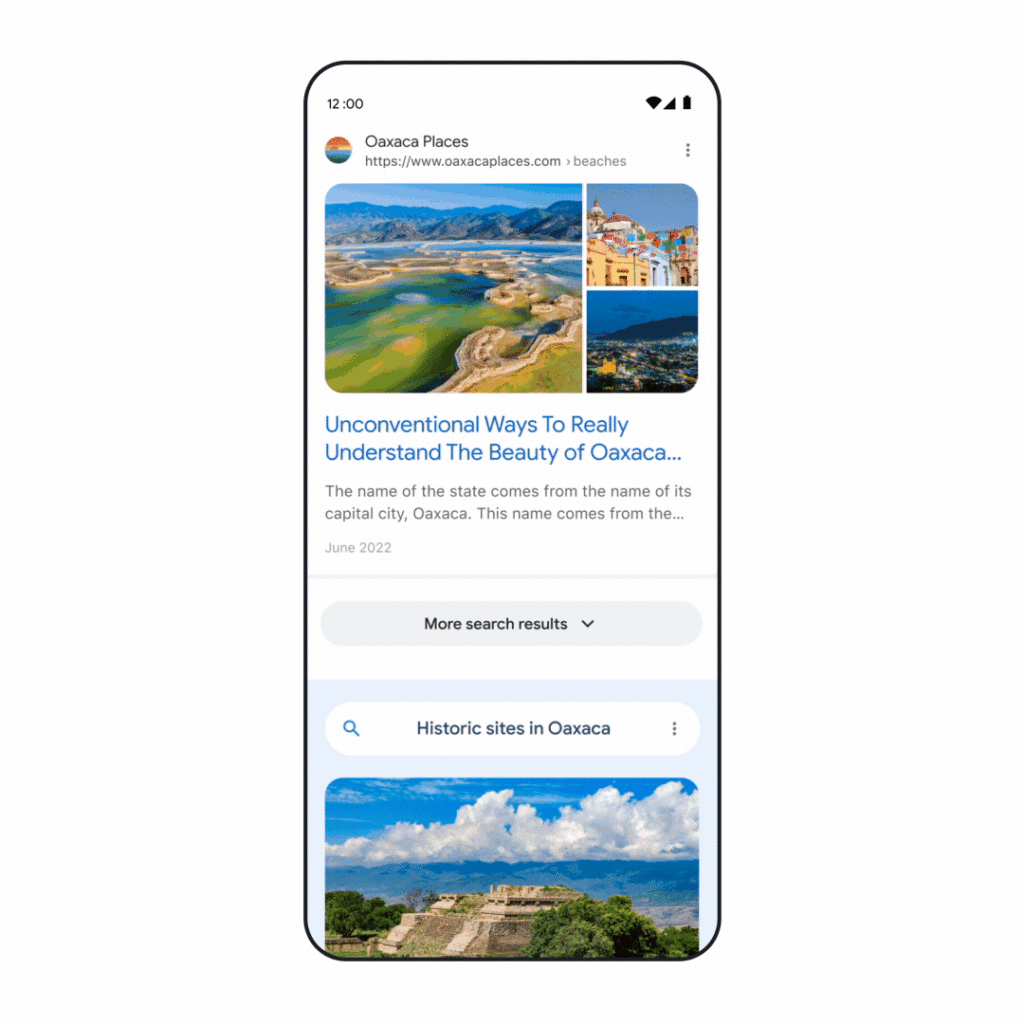 Google leans heavily on the discovery and exploration aspects of mobile search results pages. Although the search engine does not leave the classic list of links, the results page gets a visual change. The text-heavy format is replaced by colorful cards featuring different media.
Users no longer need to switch between the Web, Videos and Photos tabs as all search results will be displayed on the same page. Over the next few months, the new grid-like layout will display a combination of images and informative widgets. According to Google, the results page will highlight the "most relevant content from various sources" and a range of formats. Visual content such as video clips and Web Stories can be featured on the search results page.
Lawyers can prepare for this change by following best practices such as image tags and video schema markups, which help Google determine the relevance of visual content. Due diligence on such details can make it easier for search engines to find and feature content such as videos that may be embedded within a law firm's website.
The visual update to Google's new mobile search design won't affect all Google Search results immediately. Changes will begin to be seen on certain search result pages, such as travel or consumer queries, where visual content will become more useful and relevant. However, new mobile features and layouts present exciting opportunities for law firms to reach potential clients.