Grant Offers Free Tree Planting in Chicago, South Suburban Groups | Latino Voices | Chicago News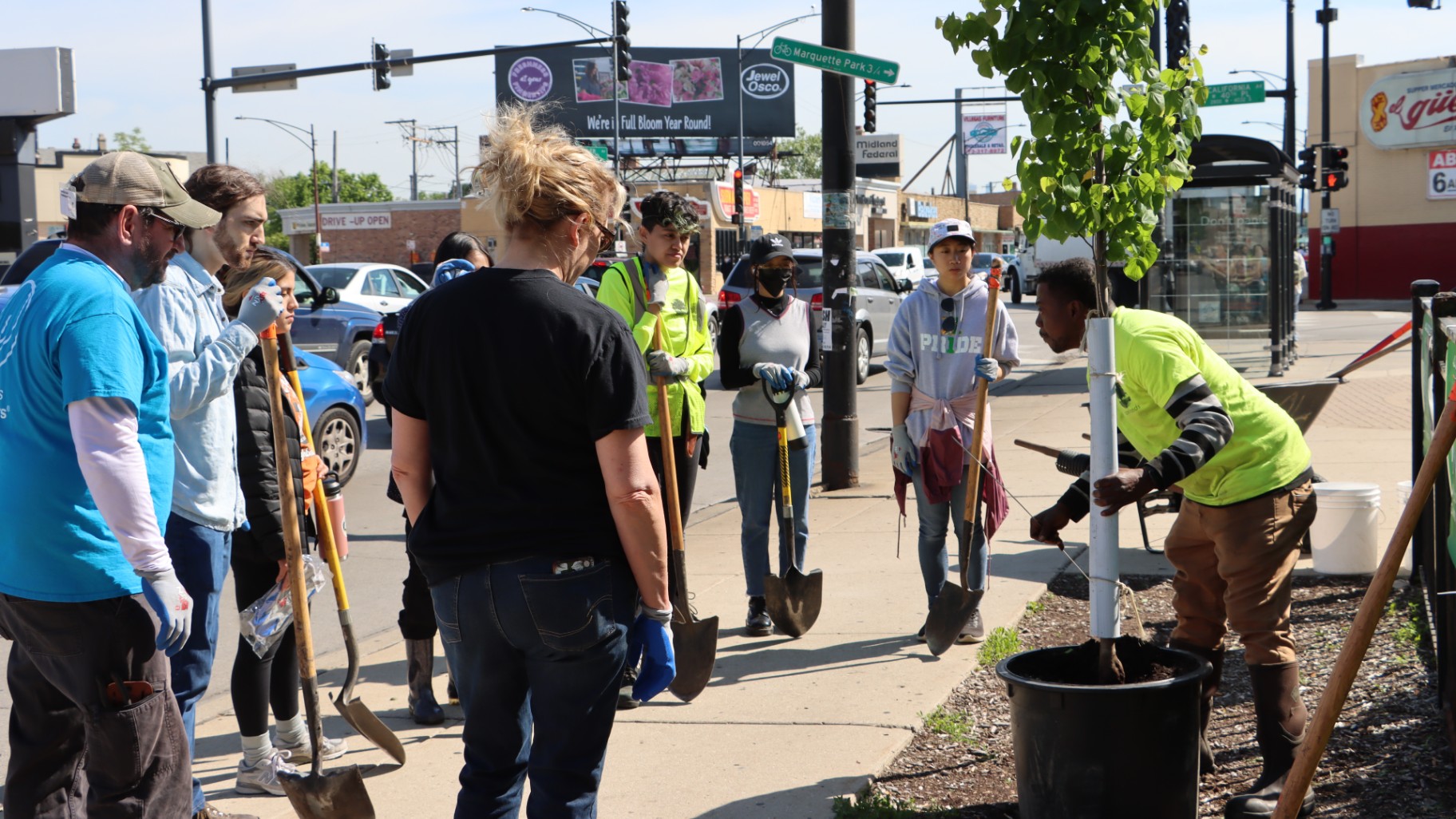 Everything about summer walks in the city is beautified by trees-the air is cleaner, the shade offers a cool respite from the sun-but not all neighborhoods enjoy the benefits of a durable tree canopy.
Nature conservation group Openlands and search engine Ecosia hope to increase the number of trees in underserved areas through their TreePlanters Grant Program. Openlands program coordinator Citlally Fabela said the ultimate goal of the partnership is to increase tree equity across the city.
"We want to plant more trees on the Southwest Side. That is our priority area because we have high pollution in this part of the city, many impervious surfaces, surfaces that absorb heat, which creates a thing called the heat island effect, "Fabela said. "Our mission is to plant trees in this part of the city to expand the urban tree canopy because it's lower than the average tree canopy coverage."
Last month, Openlands and a group of Thomas Kelly High School students calling themselves the "Truffula Club" began that mission.
"We showed up here with all our tools and our trees to plant trees around Kelly High School," Fabela said. "We planted four trees and the students really helped us gather addresses for the TreePlanters grant. We need to plant 17 trees nearby. "
Fabela encourages anyone interested in cultivating their neighborhood to apply for one of the Openlands website.
"The TreePlanters Grant is available to anyone in the city of Chicago or the southern suburbs who wants to get a free tree planted on the public right-of-way, on the parkway, as long as they agree to water the tree," Fabela said.
---